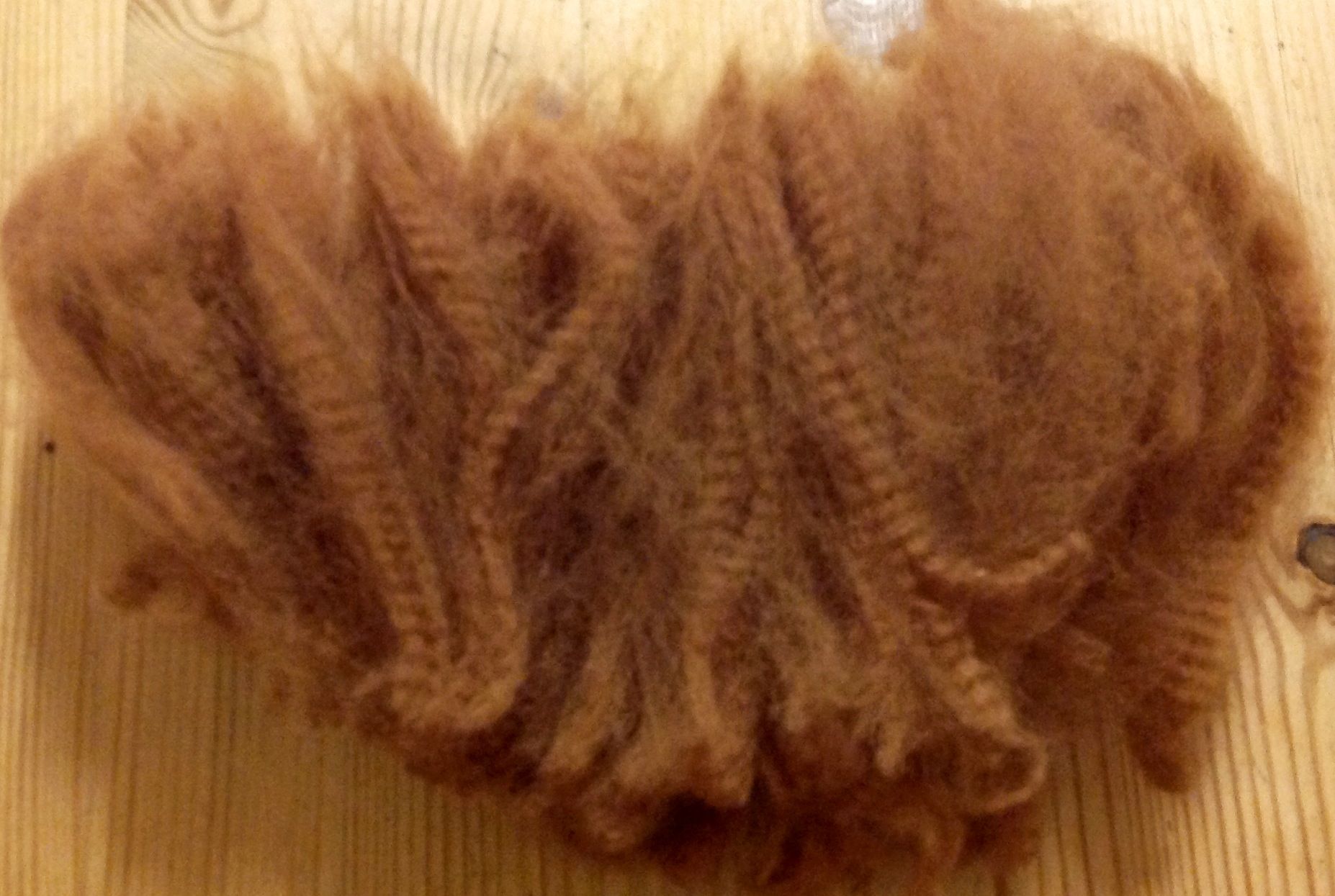 The alpaca fleece is internationally recognised as being one of the world's most luxurious fibres and demand for its products is increasing. Its unique qualities of softness and strength, combined with the diversity of 22 natural colours in more than 250 shades have made it sought after not only by the milling industry but also by spinners and their guilds.
The alpaca fibre is graded after shearing and its best quality fibres are luxurious enough to wear next to the skin, as well as being one of the strongest natural fibres, second only to that of silk. The fibre is totally hypo-allergenic and each fleece has its own unique characteristics such as crimp frequency, density, fineness and lustre.
You can Purchase whole raw fleeces or fully processed elite yarns in 50g balls Direct From Herts Alpacas.

Here at Herts Alpacas we are happy to supply whole, unprocessed fleeces in a variety of colours for the home and spinning industries.
In fact you can even be introduced to the alpaca that has produced it!
We are happy to send your fleece anywhere within the United Kingdom or Europe.
For further details please call Nigel or Katie on 01763 271301.