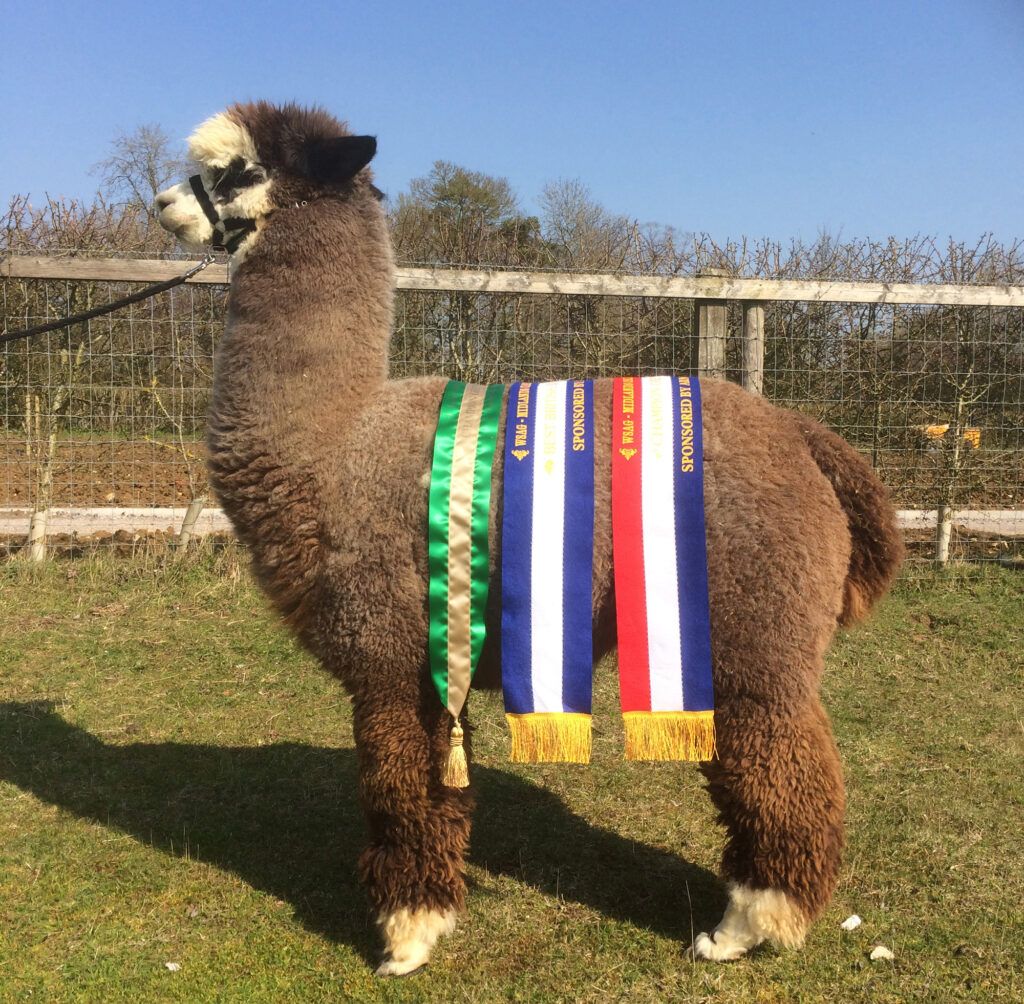 Classical Rose Grey
Full details below
Service Fee £850
Herts Alpacas Indie Sky has won two grey colour championships in strong classes and has also been awarded the highly respected accolade of Best British Bred Alpaca and when you see him you'll see why… the mere visual impact of this male screams at you to take a closer look and when you do you will see just why this male should play a part in any breeding program.
His density and length of fibre all over his body including his neck and legs is truly jaw dropping and has been commented on by every judge who has seen him. This density and length of fibre is a genetic trait from both sides of his pedigree and is one we feel sure he will pass on to all of his progeny. Indie Sky's fleece displays a mass of fine, dense, even bright very soft fibre from head to tail, extending well down under his belly and legs. This macho cuts a seriously heavy weight of usable fleece which he carries beautifully on a perfectly proportioned immensely strong frame.
Indie Sky has a bloodline packed with Champions His Dam Herts Alpacas Indie Is the full sister to Cedar house Long John, one of the words finest grey herd sires (full details of Long John along with progeny pictures can be found on our website). His sire is Furze Park Uluru, an outstanding dark fawn male and sire of champions in his own right and comes from proven world renowned bloodlines.
Finally but not least of all Indie Sky has a lovely temperament and a stand out presence in the field being physically beautiful and even in colour with no imperfections.
Fibre Stats
| | |
| --- | --- |
| 1st Fleece 2018 | 17.4 Micron SD 4.1 23.5 CV 8.4 CEM CF 100% |
| 2nd Fleece 2019 | 20.7 Micron 4.9 SD 23.9 CV 9.9 CEM 95.6 CF 95.6 |
All fibre testing carried out by SGS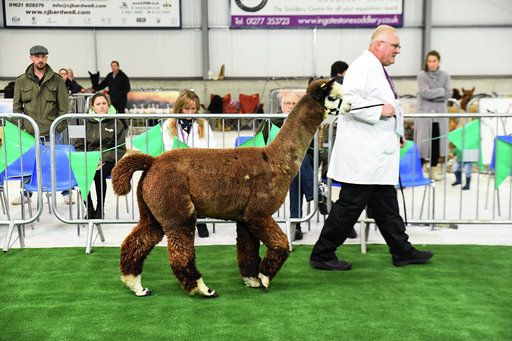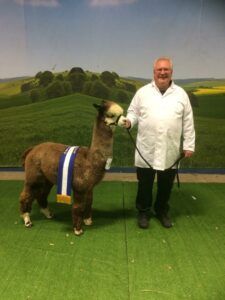 Awards
2018 2nd junior grey male BAS National
2018 2nd Junior Grey male South of England Show
2018 1st Intermediate grey male Midland Championships
2018 Champion grey male Midland Championships
2018 Best British Bred Huacaya Midland Halter Championships
2019 2nd Intermediate grey male Heart of England Show
2019 1st intermediate grey Male East of England show
2019 Champion grey male East of England Show